Prayer
How to Ask Someone to Pray for You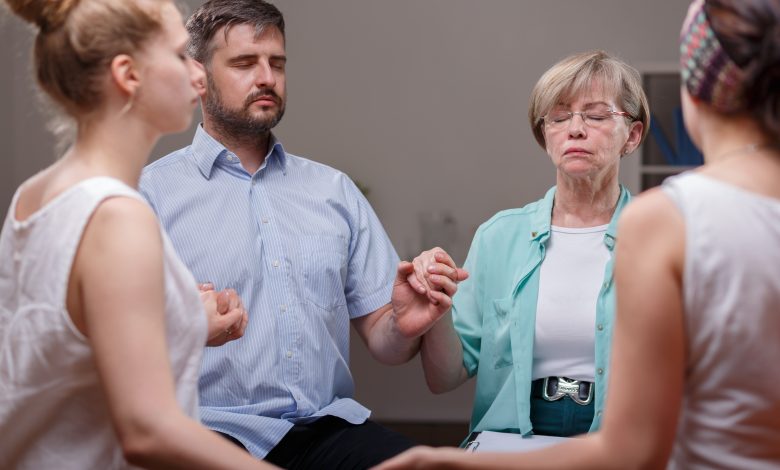 There's this form of intimacy that we feel when we build close relationships with God through prayer. As true believers, we are members of the body of Christ. We are one family of God in his kingdom. We need each other, and we should always be there for one another, caring and loving each other and portraying the image of Christ in unity for the world to see. We should fully embrace Christianity and its doctrines and display it by assisting each other either through prayers or any way we can.
To ask someone to pray for you, you have to be honest enough to acknowledge that part of your life that needs prayer before approaching the person you have trust in and asking them to pray for you. And in his gospel, he said, "when two or three are gathered in my name, my presence is with them" (Matthew 18:10). God is adored and delighted when we pray for one another. 1 Timothy 2:1 says, "I exhort therefore, that first of all, supplications, prayers, intercessions, and giving of thanks, be made for all men."
Why You Should Ask People to Pray for You
We ask people to pray for us not because they're better than us but because God might be more probable to listen to them. In the Bible, Apostle Paul was one of the noteworthy followers of Christ. If there's someone who didn't feel it was necessary to request prayers from people, it should've been Paul. But Paul would constantly ask people to pray for him in the same way he was praying for them. God is always delighted when we pray for others. However, we should always be free to ask people to pray for us when need be.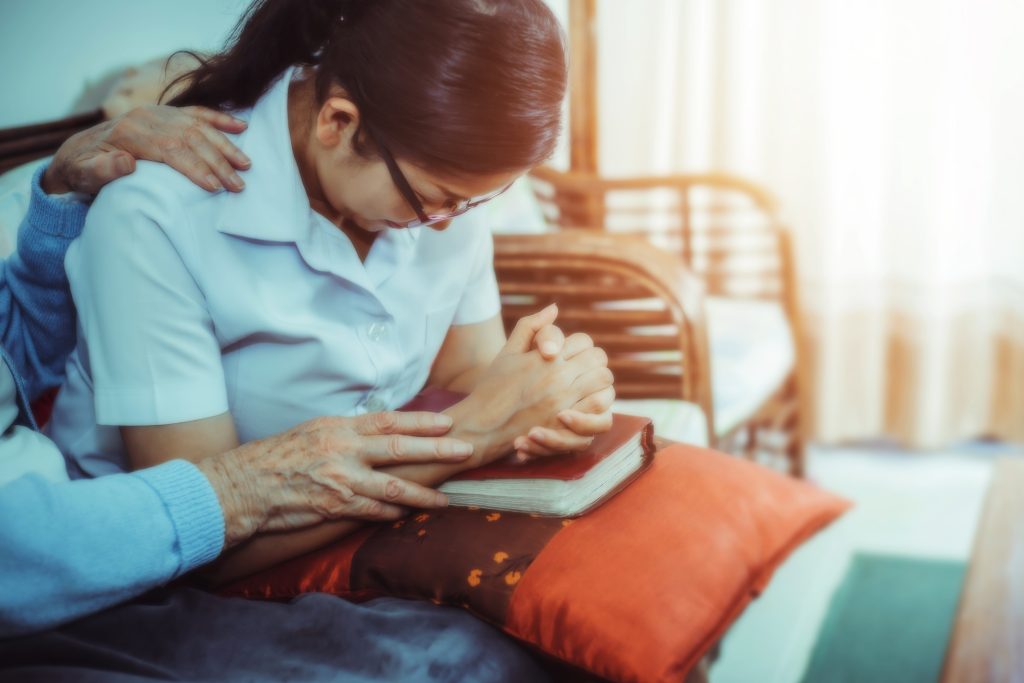 If you are having doubts about a person, you shouldn't consider sharing your problems with them. But don't allow pride to steer you away from asking for prayers from those who are devoted to Christ and care for you. 
Also, don't fail to always pray for yourself and your needs and as you do, remember to pray for others. The Bible tells us to serve one another in love, and a way of doing this is by praying for them. Always keep in mind that one of the greatest privileges of us knowing Christ is the privilege of prayer. Endeavour to be in total commitment to God, and then you can present your worries to him in prayer. 
How to Ask Someone to Pray for You
Firstly, we need to have in mind an attitude of humility. We need to be humble before we can even come to God in prayer and ask for help. Only humble Christians will realize that they need help and ask for their fellow lovers of Christ to pray for them. Being in a relationship with Christ, he wants us to always seek him during our time of need or ask our fellow believers for help because that's what being in a spiritual family is about. However, let's have in mind that, above everyone else, we should always go to God first. 
If you're going to meet someone to pray for you physically, approach the person at the right time and place so that he or she is not preoccupied with something. If you're going to request it through social media or email, you can directly ask for a prayer request in regard to the issues you are facing. You may also decide to fully open up about your problems for a better understanding of how they may pray for you. You can also approach a diligent member of your church and share with them what is happening in your life, and try to be honest with them. Tell them about your struggles to pray and how you don't know how to pray for a certain issue. And then proceed by asking them to pray for you. 
You can also ask them to assist you in prayer, guiding you with what you can pray for. All these will teach you more about prayers and give you the courage to pray on your own. When you see that the person you wish to pray for you is available, go to him or her and start up the communication first, you can start by asking, "How are you". Then you may proceed to have a little discussion with them before you start up the conversation asking them to pray for you by presenting your requests to them. However, if you're very familiar with the person, you might as well go straight to the point of telling them about your struggles and asking for their prayers. 
Is It Okay When You Don't Ask People to Pray for You?
It is wrong when you don't request people to pray for you, particularly when you don't have a certain prayer request at the time. The perils of accepting and getting accustomed to the idea of not having to ask for prayers from anyone at all, even in our lowest times, is allowing pride to take hold of us. There may be times when we don't feel the need to request prayers from others, but definitely, there'll be days when we'll find ourselves seeking prayers, and that is when we see ourselves wanting help from our brothers and sisters in Christ. 
Whatever we do that's not in alignment with God's word is pride and arrogance before him. James 4:6 says, "…Wherefore he saith, God resisteth the proud, but giveth grace unto the humble." However, there are certain reasons why one may not want to ask for prayers from anyone, even if they are in need. It can be a result of broken trust, deception or disappointment, which can be the reason for segregating oneself even in trying times. God knows all that we are passing through, and he grieves for such a person. God wants us to possess humility and compassion for one another, and that is why we are instructed to pray for all the saints. "Praying always with all prayer and supplication in the Spirit, and watching thereunto with all perseverance and supplication for all saints." (Ephesians 6:18).
James 5:16 also tells us to "confess our faults to one another and pray for one another so that we may be made better. The effective earnest prayer of a virtuous man availeth much." God's purpose is for us to be humble, bear each other's burdens and pray for one another. Whenever you don't have a request to pray for, pray for others. And when you go through difficult times, be modest to make known that you need the help and prayers of others since God gives us the grace to stay humble. 
Conclusion
Always seek help whenever you need it. Bear in mind that as much as we are humble enough to run to God first, we should also have the humility to ask others to pray and help us. Note that the church community is more like your spiritual family, where you connect with fellow believers and are united in Christ. If you just joined a new church community, you can speak with your pastor and ask him to pray for you. You can also appeal to him to associate you to fellow devoted believers who will assist you in your walk with God. Don't let pride rule over you. Don't be scared to speak to someone in your church and ask them to pray for you whenever you experience trials and tribulations in life.