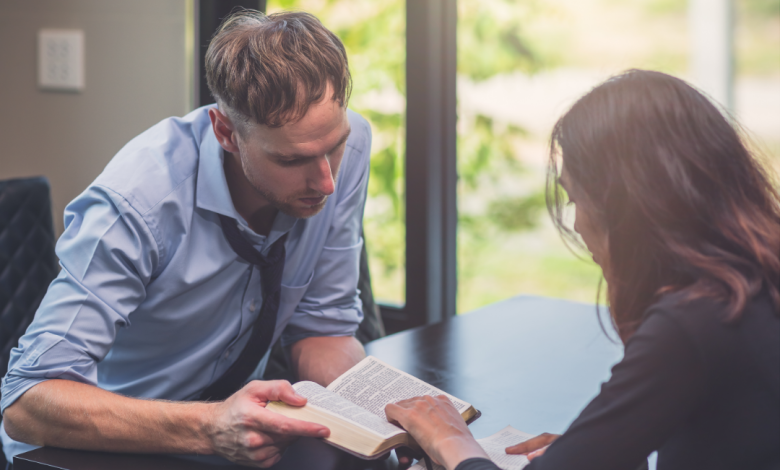 Christian influencers have benefited from the rise in popularity of social media personalities in the modern digital age. But who, exactly, is a Christian influencer?
In a nutshell, a Christian influencer actively promotes Christian values and the gospel through their platform. In these trying times, the world needs strong, compassionate voices that can offer hope, encouragement, and guidance, and this is precisely what the Christian community is called to do. This article aims to provide a thorough resource for Christians who want to increase their influence in the world.
How to Become a Christian Influencer
Recognizing the Christian Faith
Christian leaders must be well-grounded. For this reason, prayer and Bible study are essential. These two core Christian beliefs will be examined below.
Christians only find the truth, comfort, and inspiration in the Bible. Regular Bible reading and study will help you understand its teachings. This will help you understand each book, verse, and passage. Attending church or a Bible study group can help you grow in faith with other believers. We must also recognize that the Bible is God's words that speak to us today. Read the Bible for God's message. To change the world, you must learn the Bible to share its message and apply its teachings.
Worship and Prayer's Value
Prayer and worship underpin Christianity. Praying to God gives us wisdom, strength, and comfort. To connect with God, meditate and pray quietly. Worship is important in Christianity. Attending church, singing hymns and psalms, or listening to worship music will do this. Worship lets us approach God, express our love, and feel his presence.
Prayer and worship deepen your relationship with God. In difficult times, they're essential for faith and spirit. To sum up, learning about Christianity requires studying the Bible, attending church, and getting close to God. These investments will help you influence others for Christ and share your faith.
Building a Strong Personal Brand
Christian influencers who want to reach their audience must build a strong personal brand. Personal branding is about how you present yourself, your values, and your message.
How to build a strong Christian influencer brand:
Recognizing Your Unique Skills – Identifying your strengths and talents is the first step to building a strong personal brand. Your talents, passions, or expertise could be these. Knowing your strengths and gifts will help you stand out and connect with your audience. Take time to reflect on what makes you unique and use that information to create content that truly represents you.
Personal Branding on Social Media – Building a personal brand on social media is the next step after understanding your strengths and gifts. Social media lets you reach a large audience, interact with followers, and spread your message. Choose the best platforms for reaching your target audience and establish a presence there. Consistency is key, so post inspiring and engaging content highlighting your unique talents.
Making and Distributing Content – Building a personal brand requires creating and sharing high-quality content. Content creation and distribution can help you reach more people and establish yourself as an expert. Share your message and build your brand by making videos, writing blog posts, and sharing inspiring quotes. A content calendar can help you stay organized and create and share audience-friendly content.
As a Christian influencer, building a strong personal brand requires a deep understanding of your unique strengths and gifts, a commitment to regularly posting engaging and inspiring content on social media, and a focus on using content creation and distribution strategies that work for your target audience. Stay true to your faith and values as you build your brand.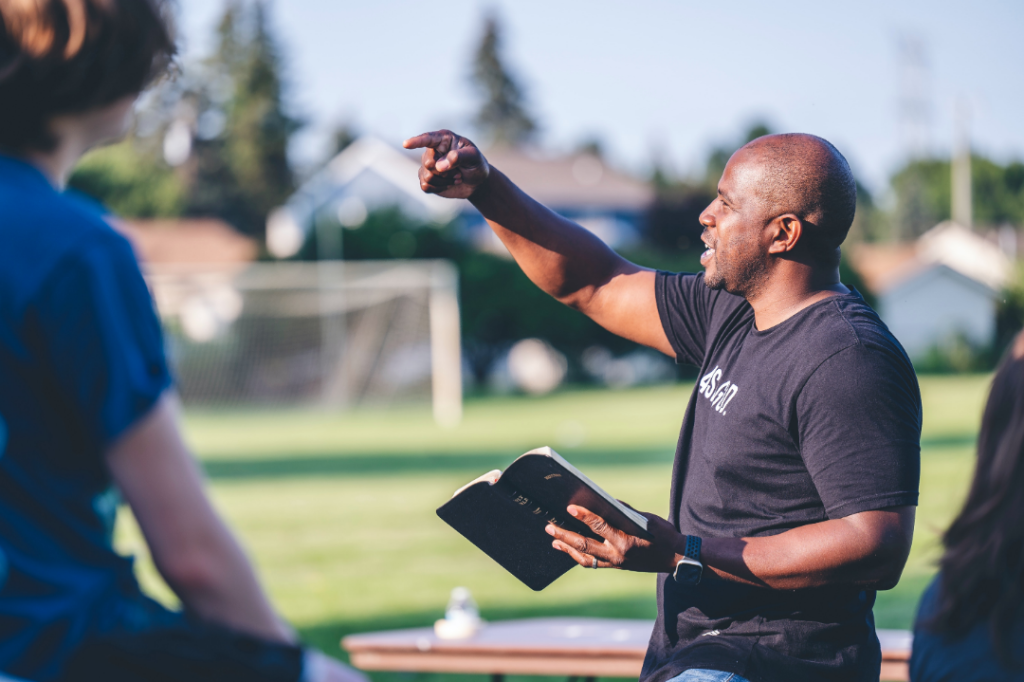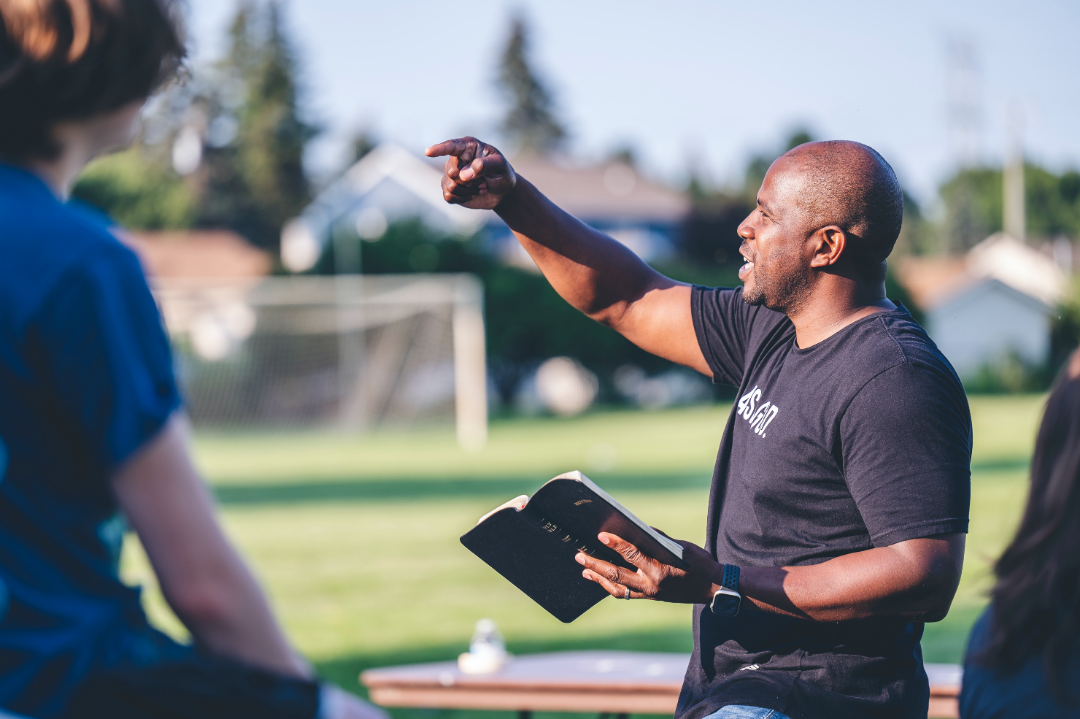 Building a Following
After branding, you can attract an audience. Thus:
Engaging Customers: To gain followers and influence as a Christian leader, you must interact with your audience regularly. Responding to comments and messages, asking for feedback, and sharing exclusive content can help you build a loyal following. Regular posting and engagement are key.
Connecting with others: Christian leaders can help you find creative partners and expand your reach. Social media, conferences, and online forums are all ways to network with other opinion leaders. Connecting with other thought leaders can help you reach more people and boost your creativity, morale, and perspective.
Informing Readers: Give your audience something valuable if you want to be a Christian leader with a large following. Producing informative and engaging content that helps people grow in faith and deal with life's challenges is the best way. It can also mean recommending.
Finally, becoming a Christian opinion leader requires consistent audience interaction, professional networking, and content creation. If you network and share information, you can become a respected leader in your field.
Monetizing Your Influence
Christian influencers may want to monetize their following. However, monetizing your influence requires ethical considerations. Profiting from your influence includes:
Sponsored content, where brands pay you to promote their products or services on your platform, is a popular way to monetize your influence. This could be a paid online post, video, or other content.
Affiliate marketing is another way to capitalize on your following and profit from your influence. If readers click on an affiliate link in your writing or website and buy, you'll get a cut.
You can also sell your followers books, courses, and other products. This boosts your brand's visibility and revenue.
Making money and staying true to your values in what you create must be balanced. You can do this by being honest about sponsored content and affiliate marketing and working with brands and products that align with your values and mission. You can make money from your influence while staying true to your principles and maintaining your audience's trust.
Maintaining Your Integrity as a Christian Influencer
To be a good Christian leader, never compromise your beliefs. To do so, you must face public challenges and difficulties while staying true to your values. We'll discuss these key points if you want to maintain your integrity as a Christian leader.
Intentionally Keeping Faith: Your credibility as a Christian leader depends on your honesty. This requires a firm adherence to the Bible's teachings and a simple demonstration of one's faith in daily life. You'll be seen as a leader and example if you're honest and firm.
Dealing with Difficulties: You may face difficult situations and content as a Christian public figure. You may be asked to weigh in on a divisive issue or attacked by those who disagree with you. Always speak respectfully and graciously in difficult situations. Doing so will demonstrate your commitment to sticking to your principles no matter what.
High-Level Communication and Accountability: As a Christian influencer, you must follow biblical principles and be accountable and transparent. Openly discussing your finances, relationships, and other topics will help you gain your audience's trust.   You should also reach out to local Christians for support and accountability, as well as Christian leaders and influencers.
Finally, to be an influential Christian and maintain your integrity, you must be deeply committed to your faith and willing to face challenges. If you stay true to your values, handle difficult topics with grace and humility, and are accountable and transparent, your reputation as a trustworthy and reliable source of guidance and inspiration will grow.
Conclusion
In conclusion, the path to Christian influencer status is rich and rewarding. Still, it requires a firm belief in Christian teachings, dedication to one's spiritual and personal development, and a willingness to put in the time and effort necessary to gain a following and spread one's message. To make a difference in people's lives and the world by spreading the good news of Jesus Christ.