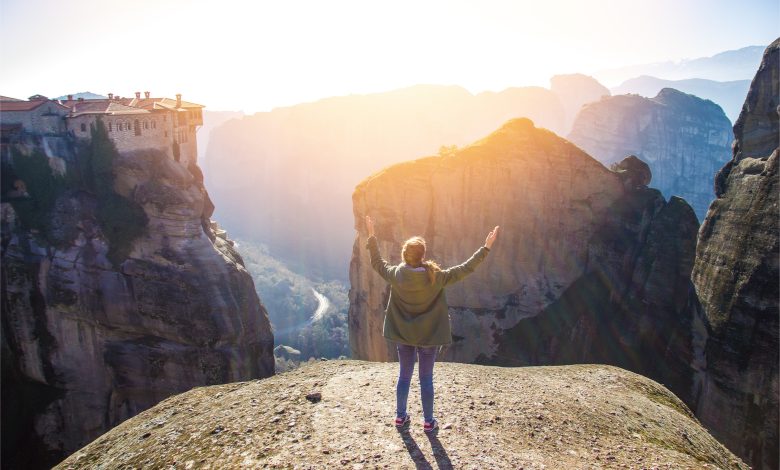 We can all agree that faith is important in the day-to-day activities of a true believer. The concept of faith can be seen throughout the Bible, from the Old to the New Testament. We see how by faith, Abel offered God a better sacrifice than Cain. By faith, Abraham received God's promises to be the father of all nations. By faith, Sarah, who was past the scientific childbearing age, birthed a son and by faith, Jesus raised Lazarus from death.
As a Christian, you must have heard about the phrase 'faith can move mountains' Matthew 17:20 says, "Because you have so little faith, truly I tell you, if you have faith as small as a mustard seed, you can say to this mountain, 'move from here to there', and it will move. Nothing will be impossible for you." As it is written in the Bible that faith can move mountains.
The expression faith can move mountains makes us wonder what the Bible means by "mountains." Does it refer to a literal mountain, or is it used figuratively? Throughout the Bible, we see various displays of faith and faith trials; no two events are the same. We see how Abraham's faith tried to sacrifice his only son- Isaac. Job lost his wealth and children but chose to trust God till the end, and Jesus fed thousands with five loaves of bread and two fishes. From the above, faith appears in different forms; what is faith? How can an individual know when it is time to show faith?
What Is Faith?
Faith is like a foundation for belief in God;
Hebrew 11:6 says, "Without faith, it is impossible to please God because anyone who comes to Him must believe that He exists and that He rewards those who earnestly seek Him."
Therefore you need faith to be a believer in Jesus Christ.
Apostle Paul in Hebrew 11:1 explained faith as "Now faith is confidence in what we hope for and assurance about what we do not see." Faith is undiluted conviction in something we cannot see, with hopes of seeing it. For instance, online stores are popular these days, and we buy different items through them, let's assume I saw an electric fan I have been searching for; I contacted the seller, placed an order, made payment and given a delivery date. Now the payment I made can be likened to faith; because of it (the payment), I am convinced I will get the electric fan. 
As we have established what faith is, another question pops up. If I have faith, how far can i exercise it since the book of Matthew 17:20 says nothing will be impossible. When you read the whole chapter and the Bible, you see that it does not advocate faith equals performing miraculous feats but believing in God and His will.
What Can Faith Move?
Can Faith Move Mountains?
As mentioned earlier, mountains are used figuratively- to mean obstacles or challenges. The question will be phrased as Can faith get us through challenges? Can faith make obstacles disperse? Looking back at Matthew 17, the disciples could not cast out demons from a boy, and Jesus said to them that if only they had a little faith, they would move mountains. Therefore, if we have faith a little as mustard's seed in God, His will and promises, we can overcome whatever form of the mountain we encounter.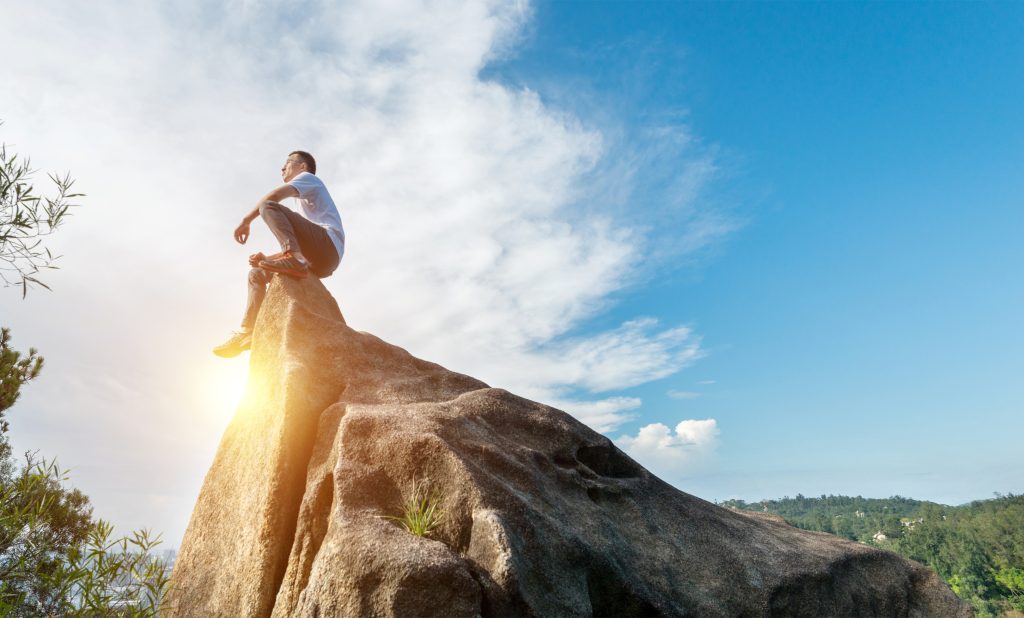 The Bible also supports this in Mark 11:23 and Matthew 21:21 when Jesus was speaking with his disciples about a fig tree, "Truly I tell you, if you have faith and do not doubt, not only can you what was done to this fig, but also you can say to this mountain, 'Go, throw yourself into the sea', and it will be done."
The Woman with the issue of blood was healed because she had faith that if she could touch the hem of Jesus' garment, she would be made whole. When she finally touched the garment, Jesus felt it and asked who touched his garment. When he discovered she did, He said in Matthew 15:28, "… Woman, you have great faith! Your request is granted…" Her faith moved her mountain, which was disease.
Another instance is the centurion in Luke 7:1-10, who asked Jesus to say a word for his sick servant that he will be healed. Jesus was pleased with his faith, and when he returned home, his servant was healed. 
Is Faith All I Need?
Having faith in God means complete trust in Him, devoid of unbelief, fear, doubt, and prayerlessness- these things limit your faith in God, who is limitless. You unknowingly restrict what He can do, where He is the God of possibilities. However, it does not stop at having faith alone, according to James 2:14; 24 which says,
"What good is it, my brothers and sisters, if someone claims to have faith but has no deeds? Can such faith save them?" 
"As the body without the spirit is dead, so faith without deeds is dead."
Deeds here refer to work. We see that having faith alone is not enough; you have to put in the work. For instance, I need to buy an electric fan, but I do not have a job, so I do not have money. If I want the electric fan, I need to start earning; that way, I have the money to pay for it. Hence, relying on just faith is insufficient; you must work alongside others.
When to Apply Faith?
In 2 Corinthians 5:7, the Bible says  "for we live by faith not by sight" For a believer, faith is needed to live. We can show faith when it seems we no longer have faith in God, His will and promises. It is time to turn to Him to help us remove our doubt. Like Psalm 32:8 says, "I will instruct you and teach in the way you should go; I will counsel you with my loving eye on you." 
Another time to demonstrate faith is when faced with obstacles- the path of a true believer is not exactly rosy as Jesus said in John 16:33."… In this world, you will have trouble. But take heart! I have overcome the world." Clearly, it states that we would face challenges, but that is where we should show faith because Jesus already overcame the world and any imagined obstacle.
How to Grow Faith?
We can grow our faith by studying the Word. As Paul says in Romans 10:17, "Consequently, faith comes from hearing the message, and the message is heard through the word about Christ." 'The message' here refers to the Word of God. As we study and hear from God, it strengthens our relationship with Him. Studying and having a good relationship with God grows our faith. 
Conclusion
We can agree that faith is crucial in the life of a true believer. Trusting God's Word and will is needed to overcome the world's troubles. Also, we must remember that faith in God's will means waiting for His perfect time. With faith, you can move mountains.