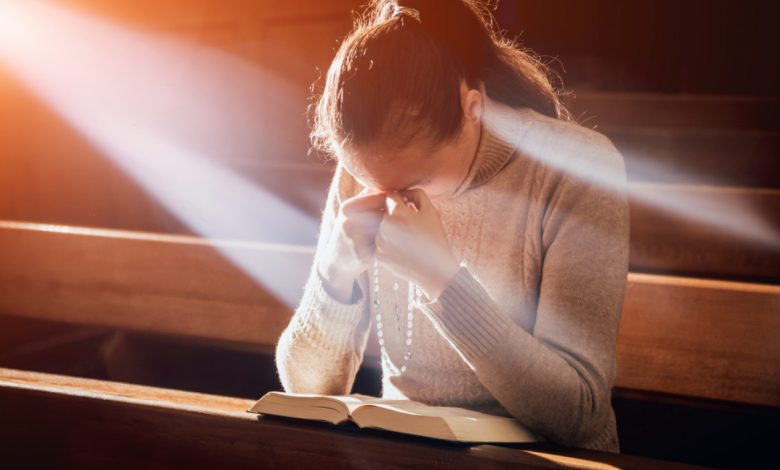 The Holy Spirit serves many functions in a Christian's life, including that of an aide, comforter, guide, counselor, and source of strength and power. Christians believe that the Holy Spirit is a gift from God, but we can feel His absence in our lives at times if we disobey Him or allow our sins or life circumstances to push Him aside. This article will discuss the Holy Spirit's role in a Christian's life, how the Holy Spirit can be lost, and what one can do to regain the Holy Spirit's presence in one's life.
Is it possible to resurrect the Holy Spirit? The Holy Spirit can be reclaimed by a believer. According to the Bible, everyone who accepts Jesus as their Lord and Savior receive the Holy Spirit as a gift from God (Acts 2:38). But when the Holy Spirit departs, it is critical to determine why and how to reclaim Him.
Understanding the Holy Spirit's role in a Christian's life
Christians value the Holy Spirit. He comforts, guides, counsels, and empowers believers. The Holy Spirit helps us understand Jesus and God's plan. He helps us live righteously with God's grace.
The Holy Spirit indwells saved people. He never leaves us, but sin or disobeying Him can make Him sad or stop listening to us. It's crucial to develop a close relationship with the Holy Spirit and follow Him in everything.
If we can't pray, the Holy Spirit does (Romans 8:26). He gives us the fruit of the Spirit—love, joy, peace, patience, kindness, goodness, faithfulness, gentleness, and self-control—to use for God's glory (Galatians 5:22-23).
The Holy Spirit comforts and strengthens us while revealing sin, righteousness, and judgment (John 16:8). He tells us about God and helps us resist temptation and make good choices.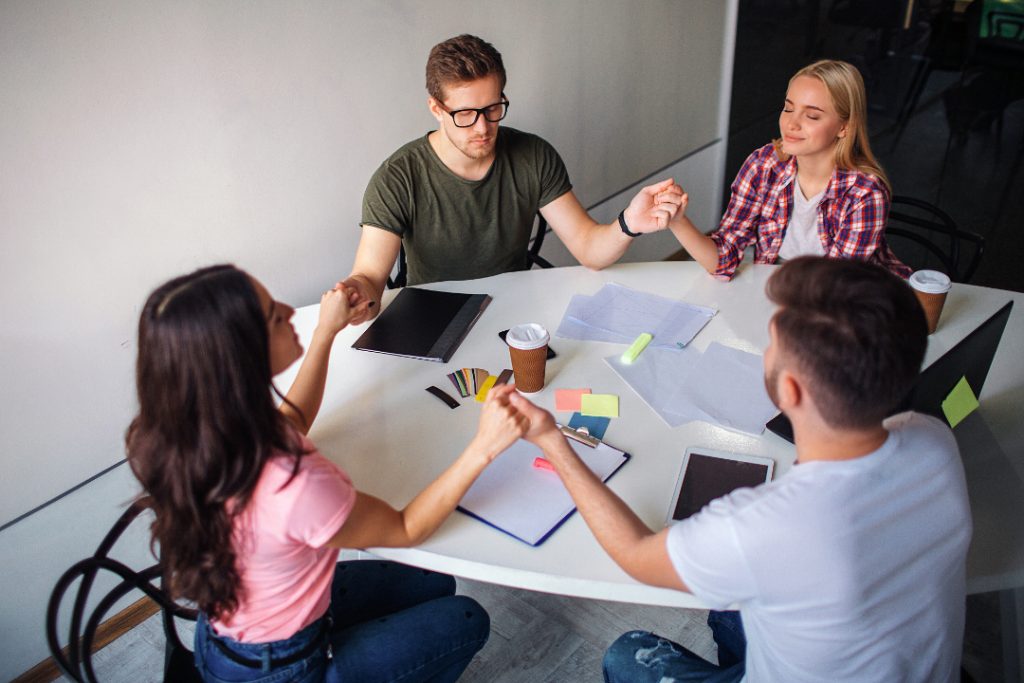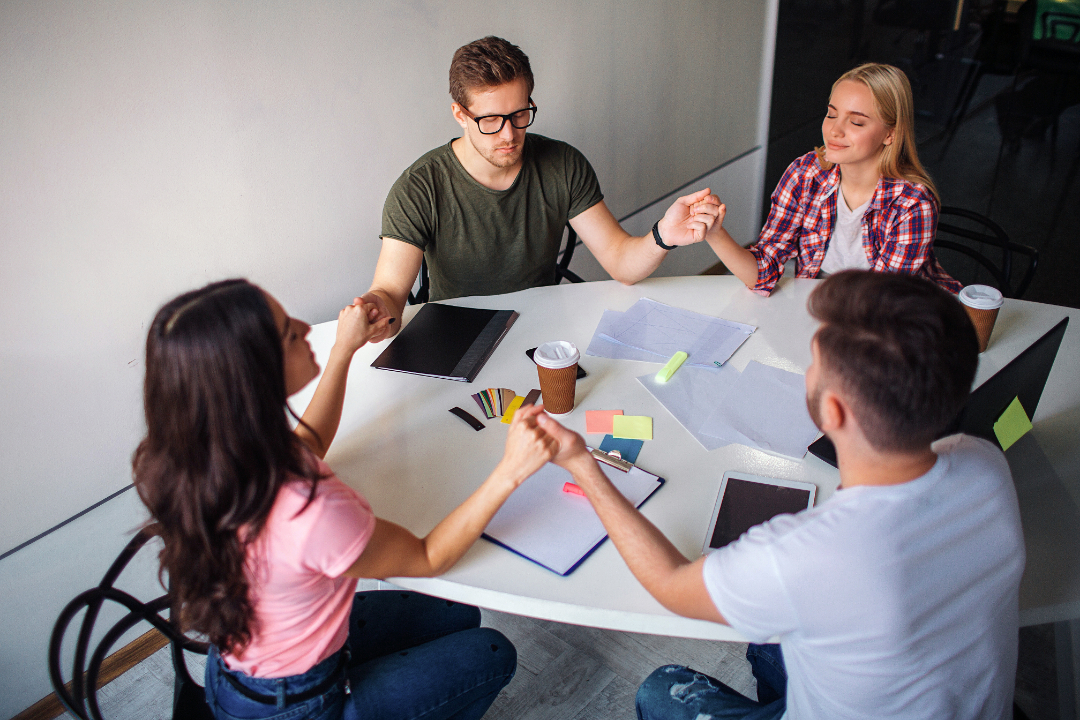 Every Christian must understand the Holy Spirit's role and develop a close relationship with Him. Reading the Bible, praying, and seeking advice from other Christians are required. We can live a God-centered, victorious life by experiencing the full presence and power of the Holy Spirit.
Losing the Holy Spirit
Christians often experience a sense that Holy Spirit has abandoned them. Many things, including disobedience and a lack of devotion to God's spiritual practices, can contribute to this. Whatever the case may be, remember that the Holy Spirit is not something that can be lost forever. Because of Jesus Christ, we have access to him at all times.
Sinning is a common cause of a lack of Holy Spirit's presence. The Holy Spirit's influence in our lives can be extinguished by sin. There is a warning against putting out the Spirit in 1 Thessalonians 5:19. When we sin, we offend the Holy Spirit, which can leave us feeling distant from God. The Holy Spirit leaves when we sin, but He comes back when we repent and ask for forgiveness.
Neglecting spiritual disciplines is another cause of a lack of spiritual guidance. Praying, studying the Bible, going to church, and taking part in the Lord's Supper are all examples. A lack of intimacy with God and a conviction that the Holy Spirit is missing can result from ignoring these practices. To feel the presence and power of the Holy Spirit in our lives, we must realize that He wants to be a part of everything we do.
A lack of closeness to God can also make it seem as though the Holy Spirit is not present. It's easy to lose our connection with God and the Spirit when we don't spend time in prayer and the Bible. On the other hand, the Holy Spirit returns and resumes His work in our lives when we actively seek to grow closer to God.
Can You Get the Holy Spirit Back? – How to get the Holy Spirit back
Regaining the Holy Spirit necessitates a concerted effort and a genuine desire to pursue a closer relationship with God. Here are some steps you can take to help you reclaim your Holy Spirit:
Repentance and Confession: The first step toward regaining the Holy Spirit is confessing any sin that has come between you and God. Repentance entails confessing your sin, seeking forgiveness, and pledging to turn away from that sin. God is faithful and just to forgive you when you confess your sin (1 John 1:9).
Develop a Closer Relationship with God: In order to reclaim the Holy Spirit, you must spend time with Him. This includes reading the Bible, praying, and participating in worship. When you get close to God, He gets close to you (James 4:8).
Seek Help from Other Believers: Having a support system can be extremely beneficial in regaining the Holy Spirit. Seek out other Christians who can provide encouragement, prayer, and support. "And let us consider how to stimulate one another to love and good deeds, not forsaking our own assembling together, as some do, but encouraging one another; and all the more as the day draws near," says Hebrews 10:24-25.
Participation in the Sacraments: Participation in the sacraments of baptism and communion can also aid in the restoration of the Holy Spirit. Baptism represents Jesus' death, burial, and resurrection, as well as the believer's identification with Him. Communion, also known as the Lord's Supper, serves as a reminder of Jesus' sacrifice on the cross and the forgiveness of sins that is available to all who believe in Him. "For as often as you eat this bread and drink this cup, you proclaim the Lord's death until He comes," 1 Corinthians 11:26 says.
Develop a Spirit-Filled Lifestyle: Living a Spirit-filled lifestyle entails daily being filled with the Holy Spirit and allowing Him to guide and control your thoughts and actions. This entails yielding to the Holy Spirit, following His lead, and letting Him work through you. "And do not get drunk with wine, for that is dissipation," Ephesians 5:18 says, "but be filled with the Spirit."
Maintain a Consistent Walk with God: Maintaining a consistent walk with God is critical in regaining the Holy Spirit. This entails setting aside time each day for God, studying the Bible, praying, and worshiping Him. It also entails remaining accountable to other believers and confessing and repenting of sin on a regular basis.
Remember that receiving the Holy Spirit is a daily journey of yielding to God and allowing Him to work in and through you. May we all strive for a close, personal relationship with the Holy Spirit, knowing that He is always available to us through Jesus Christ, our Lord. Amen.
Conclusion
Christian growth requires the Holy Spirit. Christians should restore the Holy Spirit when they sense His absence. As we've seen, this can be done through confession and repentance, drawing closer to God, consulting other Christians, and receiving baptism and communion. These practices can help us reconnect with the Holy Spirit and live in His fullness again.
No matter our distance from God, the Holy Spirit is always available. He wants us back. Just be obedient and humble enough to ask for His help. He uplifts us regardless of our spiritual state. Every believer's goal should be spiritual unity with the Holy Spirit. This brings the most joy, peace, and contentment. We should always seek wisdom and strength from the Holy Spirit, a limitless resource. The Holy Spirit can overcome any obstacle.