Knowing God
What Does It Mean When God Raises a Standard?
Many Christians have heard of the promise of God raising a standard which is not often explicitly mentioned in the Bible. Although they claim the phrase and quote it during prayer time, most believers do not fully understand what it means. Some think it refers to God raising a barrier in their lives, while others see it as God providing a breakthrough or taking them to another level. 
When God raises a standard, it means that He exalts His dominion, authority, power, and supremacy over the Universe and all the forces in it. It is also a show of God's might and authority in the affairs of men. Like with most of the Bible, understanding what it means for God to raise a standard will give you an advantage as a Christian and make you more confident in God's promises. 
What Does Standard Mean Spiritually? 
Biblically, the word standard can be interpreted differently due to its use in different circumstances. In Hebrew, the word for the standard is 'nec,' meaning something lifted, a banner, or an ensign. In the Old Testament and during the war, the standard referred to a nation's flag or banner often used to call the troops out for war, recognize leadership positions in their ranks, or signify a victory in battle. We see this severally during the numerous battles the children of Israel fought against their enemies. 
One such example is recorded in Exodus 17:15-16 which says,
" And Moses built an altar, and called the name of it Jehovah-Nissi: for he said, Because the LORD hath sworn that the LORD will have war with Amalek from generation to generation."
The name of the altar Moses dedicated to their victory over the Amalekites translates to "The Lord is my banner." This action of Moses acknowledged the presence of God as their defender, thus attesting that He was responsible for their victory and triumph over their enemies.
Also, anytime a standard is mentioned in the Bible, it is closely linked to the power, authority, and lordship of God. David mentioned this in Psalms 20:5, where he spoke about rejoicing in our victory and lifting the banner of God's name. The Psalmist's mention of standard here signifies the power and might of God, which gives us success in our lives as Christians. It is also a testament to God's authority in every condition or circumstance of our lives.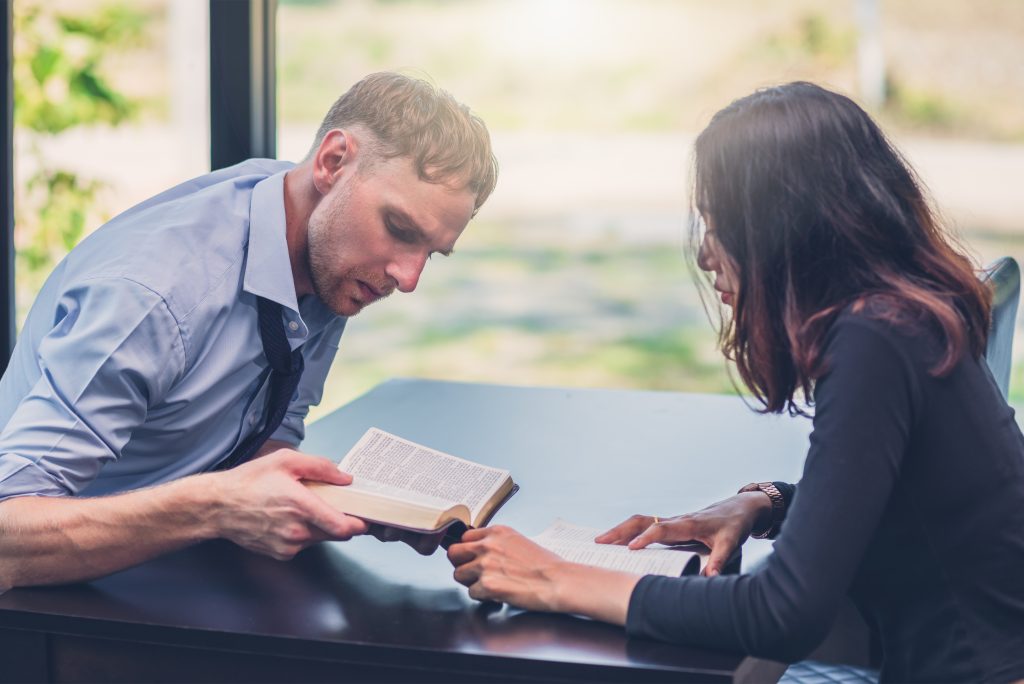 The Bible uses standards to discuss morality and the moral benchmark after which Christians should model their lives. Standard, in this sense, represents God's nature of righteousness and holiness which He expects every believer to live by since we are all children of God. In Isaiah 49:22, the Bible says that God will stretch His hand to the Gentiles and set a standard for them to follow, which would mean living in obedience and total submission to God's words and plans. From that verse also, we can see that God's standard of righteousness is not only for His children alone but for as many that come to him. 
What Does it Mean When God Raises a Standard?
Even though there are a few places where the phrase God raising a standard appears in the Bible, its meaning and significance in the life of every believer cannot be undermined. The phrase is explicitly mentioned in Isaiah 59:18-19 which says,
"According to their deeds, accordingly he will repay, fury to his adversaries, recompence to his enemies; to the islands, he will repay recompence. So shall they fear the name of the LORD from the west and his glory from the rising of the sun. When the enemy shall come in like a flood, the Spirit of the LORD shall lift up a standard against him."
These verses remain one of the firmest assurances of God in the Old Testament as it reflects God's sovereignty and supremacy over our lives. 
From the above verses, when God raises a standard, it signifies that He rises as a defence against the plots and devices of our enemies. It also assures us of His power and ability to protect us from all forces of darkness and evil. David, in Psalms 34:19, also reaffirms God's protective ability by declaring that even though the afflictions of the righteous are many, the Lord is strong and able to deliver them from all. Thus, it signifies that believers should rest in troubling times and trust that God's power is enough to deal with all battles from the camp of their enemies. 
Also, when God raises a standard, we can interpret it as a summoning to spiritual awakening and a revival in our lives. This is seen in Joel 2:1-2 where the prophet Joel instructs the people to sound the alarm and blow the trumpet in Zion. In the culture of Israel, when horns are blown, banners are automatically raised as a call to action. The call, however, from these verses is that of spiritual renewal and revival. God raising His standard is a message to believers to wake up from their sleep and come closer to God. It also signifies that it is time to pay closer attention to their spiritual lives and become more intimate with God. 
Furthermore, the mention of God raising His standard is even more significant in the prophecy of Jesus Christ spoken by the prophet Isaiah in Isaiah 11:10, which says,
"And in that day there shall be a root of Jesse, which shall stand for an ensign of the people; to it shall the Gentiles seek: and his rest shall be glorious."
Raising of God's standard signifies the physical representation of the love and glory of God captured in Jesus' coming. The root of Jesse mentioned here refers to Jesus Christ, whose coming signifies a new era for Gentiles and Jews. 
John explains this further in John 12:32, where He quoted Jesus saying that if He is lifted, He will draw all men to Him. Jesus walked on earth as a man, was betrayed, and crucified on Calvary. But even death could not hold Him down as God raised Him after three days, an act which offered and perfected the gift of salvation available to all humanity. Not only are we saved and delivered from sin as Christians, but we are also protected and provided for in Christ Jesus. 
Conclusion
The promises of God are eternal and assurances of His love and care towards us believers. One such promise is that of Him raising a standard against our enemies. When God raises His standard, His power, authority, and sovereignty are above all other forces in the Universe. It also means that He is supreme and reigns as a sovereign monarch over everything. 
Interestingly, God raising a standard goes beyond being a promise alone as it has certain other Biblical significance. It could mean the need for a revival in the lives of believers and the church. Also, in Isaiah 11:10 it is symbolic of Isaiah's prophecy concerning the coming of Jesus. At the same time, its metaphoric appearance in John 12:32 represents the crucifixion of Jesus and its meaning for believers and humanity in general. When God raises a standard, He protects us from the devices of our enemies and assures us of His sovereignty and supremacy.